Contact us !

.

(323) 937-1660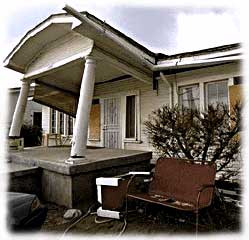 Believe it or not, if your house is built before 1950, it is just sitting on your concrete foundation.

IT IS NOT ATTACHED IN ANY WAY!
This means that in even in a small tremor, your house can go sliding off into your driveway. Bolting has been compared to a seatbelt for your house.
As you'll see to the left, in order to answer many commonly asked questions we've provided info from the new City of LA's Seismic Retrofitting Handbook.

Please be sure to read this section and then feel free to call us -- every home is different and has specific problems and solutions.

Only the Certified Professional Estimators who own the company give estimates. This allows us to be very careful and precise.


We are the largest company doing this work, which allows for enormous savings in materials and efficiency.


We only use referrals, our paper lawn signs and this website for advertising. We are not in the Yellow Pages, we donít telemarket you, and we donít put anything on your windshield so you think you have a parking ticket.


Since our prices are so low, people want to buy it from us. We have no need for commissioned salespeople.
When we come out to see you, we bring models, graphs, photos and visual aids to make it very easy for you to understand what YOUR home needs. We will not sell you more than you need, and we have payment plans to suit anyone.
---